Tea is nature's goodness on paper and packaging. But this vegetable-based beverage can provide fresh energy for a well-balanced diet. Just make a cup of best green tea, either herbal or non-herbal, with good use of organic tea, you can easily take out the toxins from the body. we have bring out some Guidelines on How to prepare the best Organic Green Tea.
How to prepare The best Organic Green Tea
Green Tea is used as a traditional medicine in most of the Asian countries like India and China. They are that kind of tea which has to be done specially with care and it takes time for it to be finally prepared. People in the Asian countries do take Green Tea as a medicine because of its healthy benefits. And due to further studies by the scientist they discovered that Green Tea may have positive effects on weight loss, liver disorders, heart diseases, mental health and also regulate the body temperature.
Steps to take in preparing the best organic Green Tea at home
Step 1: Get Green Tea Leaves And Pot Ready
There are lot of places where you can get Green Tea leaves Online. so you don't have to stress yourself anymore with Byahut Gold Green Tea , we have provided you with our Best Green Tea brand to get you started with and with our step to step guides to help make your own green Tea in no time.
click here to get the best Green Tea Brand
The Green Tea Making Process include
A large Pot
A small pot with holes in it which will serve as filters
Then the pot will be covered with a lid while Brewing
Step 2: Boiling Of Water
Boil about 3 cups of water in a small pot or pan
Adding a little amount of crushed dried ginger in the boing water
then application of mint leaves in the water & cinnamon to the water
Step 3: Brewing
put the inner pot into the brewer
then add 3 teaspoons of the green leaves in it.
pour the boiling water in the green tea leaves
Close the lid for about 2-3 minutes
Step 4: Then Pour The Green Tea In Your Cups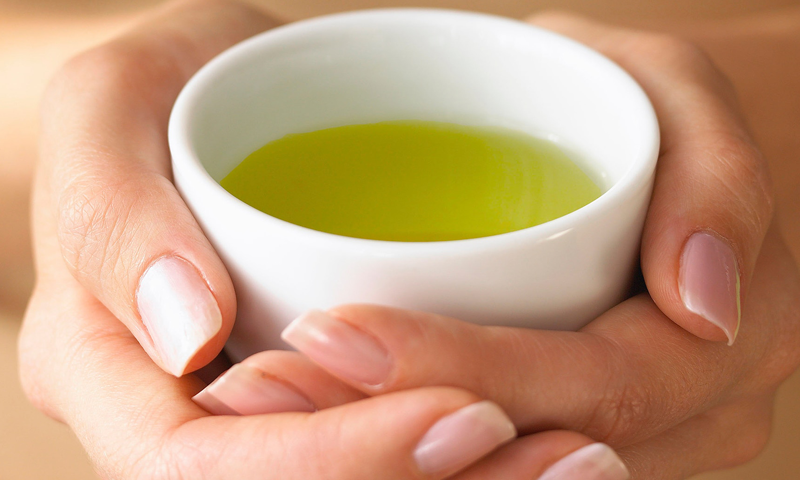 After 2 minutes
remove the lid
Take out the small pot in it
so, the brewed Green Tea has been stored in the large pot
then you can pour it in your Cups
Step 5: Add Honey And You are Good To Go
Apply /Add your Honey depending on your taste
Then stir very well till the Honey is settled
Then you can now enjoy your Organic Green Tea
or You can order for one. ORDER NOW!!
How to prepare best Organic green tea in Healthy Diet
You can use tea as an alternative to milk. Use it in yogurt, oatmeal or salad.
Adding tea to sweet foods
Try to add tea to sweet foods to increase your health. Do this just for a while for a short period of time. But a permanent way of using tea in a healthy diet is to add it to smoothies. Top it with honey or extra fruits. You can use tea bags or tea bottles in smoothies. You can make them by adding lemon juice or frozen fruits to your normal fruit shake. After adding sugar and honey, this healthy drink becomes a healthy drink.
Now, let's make the best recipe to drink best green tea brand in the healthiest way. Green tea recipes are different for every person. The amount of tea used, for instance, differs between green tea and white tea. So, you have to make your own recipe to get the best taste. We make it healthy and sweet to make it healthy and flavorful. The best drink is to add a sweetener to your best green tea in India or any other places.
And we don't forget the tea leaf powder. If you want to consume it on its own, you can add some green tea powder or tea leaves into a hot water bottle. Put it into the refrigerator. Your tea leaves will slowly turn green. Later, add honey or sugar. This is the best way to take tea when it's cold. We recommend using flavored green tea. The only thing that you have to follow is to heat up the tea to your taste and use warm milk.
The best way to drink Green Tea

We all know Green Tea is a great antioxidant, that helps burn fat, protects against heart disease,prevents bad breath and even has anti-ageing properties.
But does that mean we should involve with excessive drinking of Green Tea.
Many nutritionist have make their research about the way which you can consume green tea. Here they are:

Take 2 – 3 cups a day
Green tea has a high natural plant based compounds such as flavonoids and tannins according to the scientist. Excess in take of Green tea can result in causing damages to the liver. So that is why we should not take more than two-to-three cups a day.
Do not drink a green tea on an empty stomach
Takin Green Tea on an empty stomach will definitely reduce the strength at that particular time. it can also adversely affect the stomach balance. Instead, you should drink a glass of warm water with lime and honey or simply option for a fruit.
Do not drink Green Tea immediately after meals
A lot of people do drink green tea after their meals, without even realizing that drinking green tea immediately after meals can inhibit nutrient absorption. Meaning that, whatever you eat is not absorbed properly as the caffeine and tannins act as a obstruction. So it's best to have green tea 30-45 minutes before or after your meals.
Avoid taking Green Tea late in the evening
Avoid Green Tea late in the evenings as it can interfere with your sleep pattern and it can also increase the level of stress.
Take more amount of water
Green tea is also a diuretic, that is it may result in frequent urination. So it is more advisable to drink more water to hydrate your body.